Z-Line Tire Rack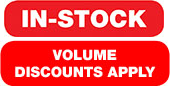 FOB: Midwest warehouse

All model numbers in Red feature Quick Ship!
Quick Ship colors: Sand and Medium Grey

Shelving is ideal for showrooms and storage areas. Available with starter and add-on options. Single Entry units musts be tied to a wall and include one 12" deep unit and one 9" wall tie. Double Entry units include two 12" deep units and one 18" deep cross aisle tie.

Assembly is required.